Important Phone Numbers
Campus Emergency: 4454-0999
Off-Campus Emergency: 999
QF Primary Health Care Center: 4454-1240
Kulud Pharmacy in the Student Center: 4037-8029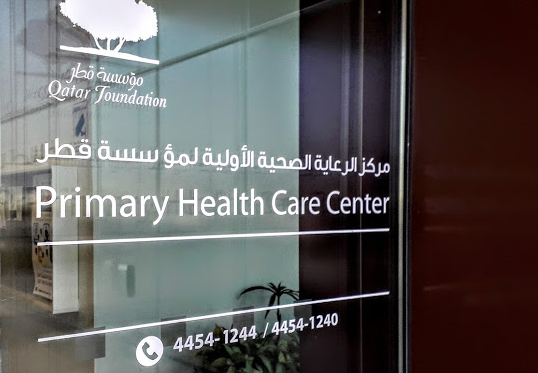 Yes. Qatar Foundation (QF) Primary Health Care Center is located in the Student Center (Multaqa). The clinic is currently managed by Queen Hospital, which is a private health facility. Please check with the clinic regarding fees and your insurance coverage when seeking care.
A branch of Kulud Pharmacy is located in the Student Center.
For QF Primary Health Care Center open hours call 4454-1244 or 4454-1240.
QF Primary Health Care Center: 4454-1244 | 4454-1240
Kulud Pharmacy in the Student Center: 4037-8029 | 5560-6956
Yes, to make an appointment with a nutritionist email QF Nutrition Clinic at nutritionclinic@qf.org.qa.
If you choose to fill your prescription from Kulud Pharmacy and you have health insurance arranged by GUQ, you will have access to the direct billing. This entitles GU-Q students who are enrolled in the insurance plan to receive their prescribed medication for free, if it is covered by the policy. At the time of purchasing your prescribed medication, you simply need to show your insurance card and complete a direct billing claim form with the pharmacy. The pharmacy will then submit the claim for you.  If you are not enrolled in the health insurance arranged by GU-Q you must pay for the medication yourself.  All students are required to pay for medication and other supplies that are not prescribed or not included in the insurance policy.