My name is Siya, a second-year student at Georgetown University in Qatar (GU-Q) and a student employee in the Office of Admissions. I am thrilled to welcome you to our Desert Hoya blog! I will be using this handle to write about the everyday life of GU-Q students and our different experiences in and outside the classroom. Most importantly, the blog will also be a space to connect with eager prospective students such as yourself as I help you imagine being a Hoya.
Meet the Desert Hoya Crew!
June 12, 2022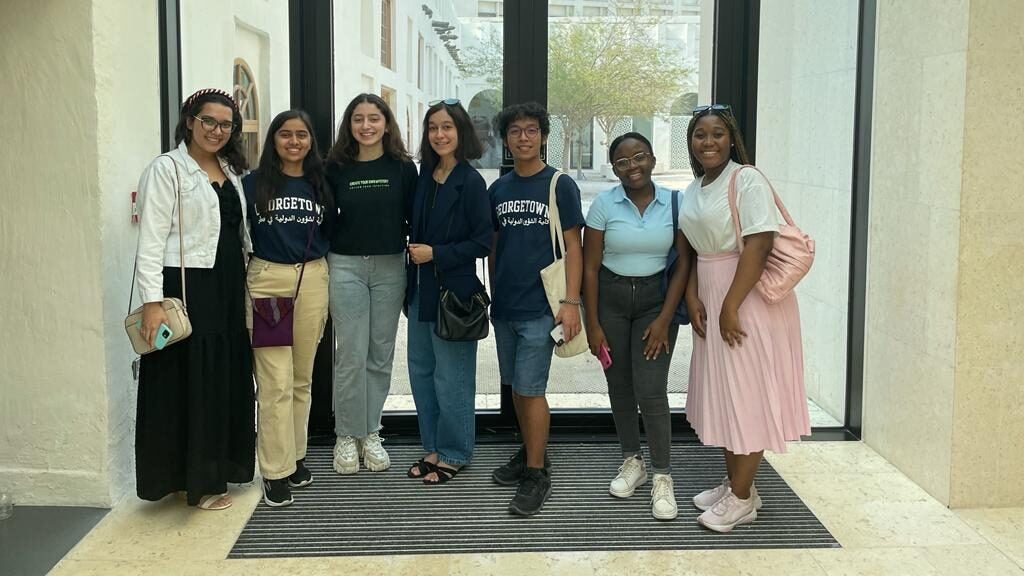 If you want to learn more about being a GU-Q student, please visit our admissions page.
---
"The posts and comments on this blog are the views and opinions of the author(s). Posts and comments are the sole responsibility of the authors. They are not approved or endorsed by Georgetown University in Qatar, or Georgetown University and do not represent the views, opinions or policies of the University. "