My Road to Leadership: A Georgetown Student Gives Back
At heart, I always knew I would return to my Alma Mater, the African Leadership Academy (ALA), but I did not think it would be this soon. After finishing my first year at Georgetown, I had the fortunate opportunity to intern as an alumni educator for the Global Scholars Program (GSP). This year's camp had a vibrant group of high school students from Cameroon, India, Kenya, South Africa, Mauritius, Nigeria, the United Kingdom and the United States. Our sessions were focused on personal development and leadership, helping students imagine their future trajectory.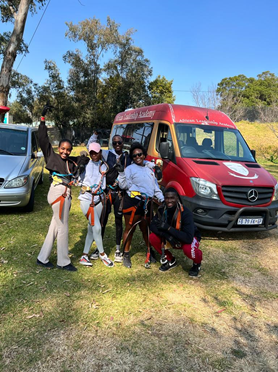 The highlight of my internship were the daily excursions around Johannesburg. We started with an enlightening tour at the Apartheid Museum, exploring the racial injustices of South Africa's history. We then went to Villa of Hope, a children and youth community care center, to play games and deliver lessons. One of my favorite trips was the Roli Egoli Skating Rink. To this day, I cannot wrap my head around how skates work. So, as you can imagine, I fell several times. By the time we left, my bones were crying for help. We also hosted Munya Chanesta, an African entertainment mogul, who shared his journey and inspired me to appreciate service, humility, and compassion.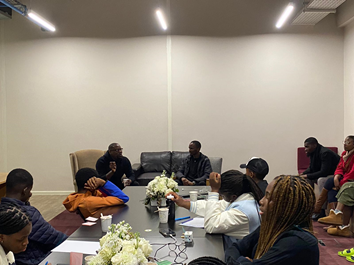 It was quite special for me to be in the same classroom, dorm room, and dining hall of ALA not as a student but as an educator. As a public policy enthusiast, education is at the core of the work I want to do. This is the reason why engaging with young people on leadership and entrepreneurship is so important to me. Being a student assistant in the Office of Educational Enrichment at Georgetown has also allowed me to explore my passion for youth and teaching. In the past year, I co-led the Georgetown Global Challengers Program (GGCP), where I helped design a social entrepreneurship curriculum. I coordinated a 2-week boot camp and innovated in teaching approaches, activities, and mentoring programs for local students in Qatar. These two camps birthed a teacher, a facilitator and a catalyst in me. I am eternally grateful for the skills and memories that these two programs have afforded me.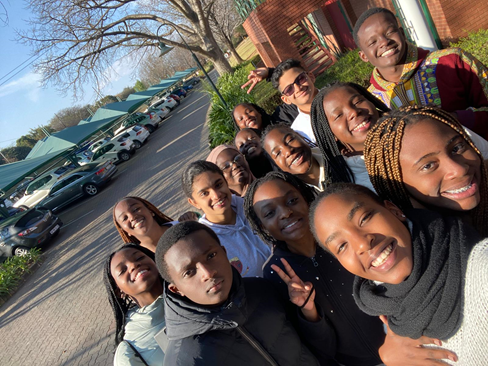 Yours,
Leshamta (A grateful Hoya)