What Makes Home Special: My Summer in South Africa
I am sure some of you are wondering where in the world is the Desert Hoya! Worry not, I have not forgotten about you.
Right now, I am writing to you from Pretoria, South Africa – my hometown. I arrived home at around 3:40 AM the 1st of May and since then I have taken this time to rest and enjoy the company of my loved ones. But I'm now back! And ready to talk to you about the exciting adventures coming up during my summer break
Leaving Doha for Pretoria after a thrilling and eventful first year in college was bitter-sweet. It made me realize that I had fallen in love with my new home – Qatar. I am now used to the comforts of my Education City Housing, which is equipped with everything that college students need. Trust me, having a mini-kitchen and en-suite bathroom made my mornings so much easier. I consider myself very lucky because my friends in other universities around the world often don't share my residential bliss. I also miss using the tram to get around Education City, and using the metro to go to all my favorite places in Doha. I now know my way around areas like Lusail, The Pearl, West Bay, Msheireb, Al Khor, Dukhan, and many other cool spots in Qatar. This helped me better understand Doha as a city, embracing it beyond my collegiate bubble.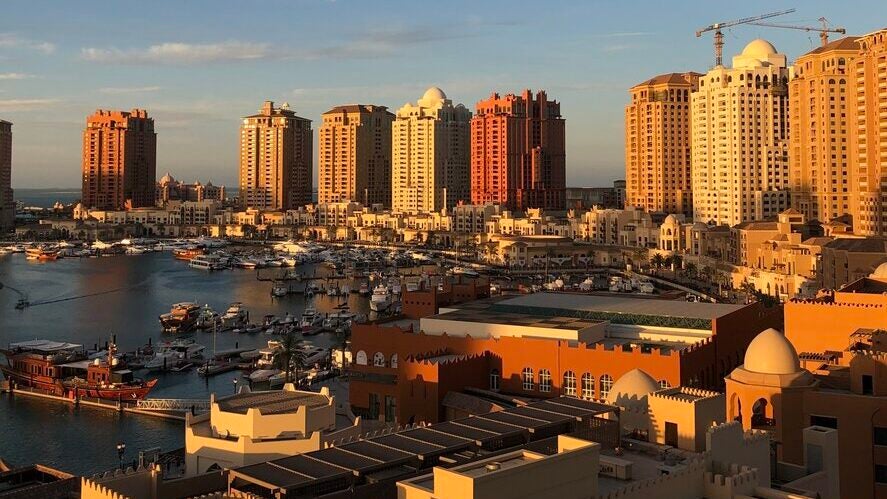 Now let's talk about Pretoria! Coming from the warm and dry Qatari weather, I found Pretoria's chilly mornings to be refreshing. As winter is around the corner in South Africa, the last of autumn rains have been pouring generously. I love staring at the dark rain clouds gathering in the evening and waking up to the smell of fresh rain in the morning. Being in Pretoria made me realize I missed Sunday mornings (the weekend is Friday and Saturday in Qatar) and I felt a bit of nostalgia as I heard the bells from the nearby churches.
In terms of having some fun, much needed after a demanding spring semester, I have been entertained by Amapiano music and Afrobeats as they play on radios, in taxis, parties and weddings! My friends and I have also been hitting our favorite South African restaurants (food for the soul!). Encountering different cultures in Doha has made me aware of just how diverse South Africa is. It has been mind-blowing hearing people speak in more than the 12 different languages in a conversation- or form a new language from a combination of all of them!
These last few weeks have made me appreciate my city, and country on a much deeper level. Such experiences might seem ordinary, but they are the ones that make a home. Here are some of those precious experiences:
My Grandmother's Lemon Tree
My grandmother's tree is a very precious member of my family. It has been in the family longer than I have! Though this tree gets trimmed every year, during the winter it never fails to bless us with the juiciest lemons. I usually use them to make a citrus blend that helps during the flu season. I never thought that this tree would be one of the first things I missed about home, but seeing it again was like encountering family.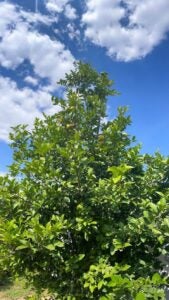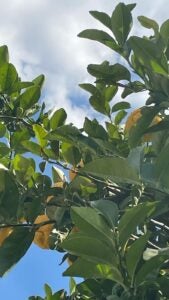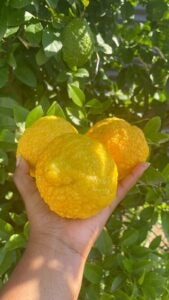 2. A South African Braai
Many people mistake a South African Braai for an ordinary BBQ! But as you should know by now, nothing is ordinary about South Africa :). A South African Braai needs a minimum of three kinds of meat, including a Boerewors. A Boerewors is a thick juicy sausage that we grill over the fire. We usually marinate the meat with a peri-peri blend which goes well with a side of Chakalaka (grated carrots with bell peppers in a sweet chili sauce), a potato salad, and bread rolls. We then top this off with a nice cold ginger drink.
A Braai is not just about food, it is also a place for socializing, getting to know family and friends, and unwinding. Fun fact: South Africans throw a Braai for anything. Since I arrived I have attended a graduation Braai, a family reunion Braai, a birthday Braai, and a baby christening one! They usually don't have a guest list, so if you know a friend who knows a friend who is having a Braai, that is an automatic invitation.
This is how a Braai plate looks like: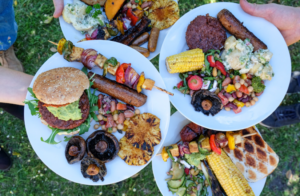 3. The Union Building
The Union Building is one of the most monumental buildings in South Africa. It carries so much of South African history from the Apartheid Era, and now embodies all the ideals of our new democratic nation. It has a large garden where people from all over Pretoria can study and socialize. You can find people jogging around the iconic Nelson Mandela statue, book clubbers reading under a tree, an old couple walking their dog, or a university student listening to music while relaxing on the grass. It's an inclusive and shared space and our elected government officials can see and join their constituents in the garden because many government offices, including the President's, are in the Union Building. When I was in high school, I used to give tours of the Union Building to tourists from around the world. Even though I have been there many times, this place remains ever so special to me.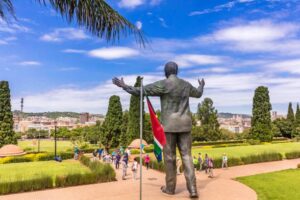 Well, there you have it, these are the special elements that make Pretoria home to me. For the next two months, I look forward to meeting with some of my friends who are also international students in other countries. The summers are usually the time when we are all home, and we can go on trips around South Africa together. I am also very excited to be interning at my alma mater, the African Leadership Academy! Keep an eye out for a post about it soon.
Nisale Kahle Bangani (Until next time friends)
Siya