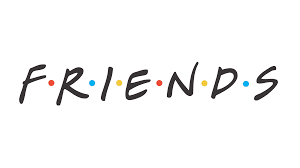 Hi there,
How are you? Yes, I know it has been a while since my last blog post, this is the life of a university student! It's been busy! Whether it's exams or food festivals, life as a student at Georgetown University in Qatar keeps you occupied! I hope you missed our interactions as much as I did. By now, you must be wondering whether this post is about the famous TV show – Friends. While I am a fan of Rachel Greene – faithful followers of Friends will know who I am talking about – this blog post is not about the show. Don't be disappointed though, we will be talking about a very special part of college life: friendships.
This year, I have heard the phrase: "You cannot do GU-Q alone!" more than a hundred times. These words are ever-so true. We all need a buddy to pull an all-nighter with right before an economics midterm or someone to tag along when exploring all the cool spots in the city (thanks Dalva for getting lost in downtown Doha with me). In my case, I always need a buddy to try a new restaurant with or watch multiple Netflix shows in one weekend. But most of all, we need friends with whom we can share our college successes and challenges. College is a place filled with memories, laughter, and adventures. You want to have one, two, or even twenty people to be part of those special moments.
At GU-Q, friendships are at the center of the student experience. Our tight-knit community made it easy for me to find my circle, full of fun, daring, and wholesome. They are my support system and a safe space. My little adopted family and my home away from home. What I appreciate most about my buddies is that we cherish and welcome each other despite our different cultural backgrounds and norms.
Now I don't want this to be all about me, so I thought it would be refreshing for you to hear other students' perspectives on friendships. These students are diverse in their backgrounds and experiences at GU-Q, but have each found beautiful and meaningful friendships in our community. Let's hear what they have to say:
Hi there!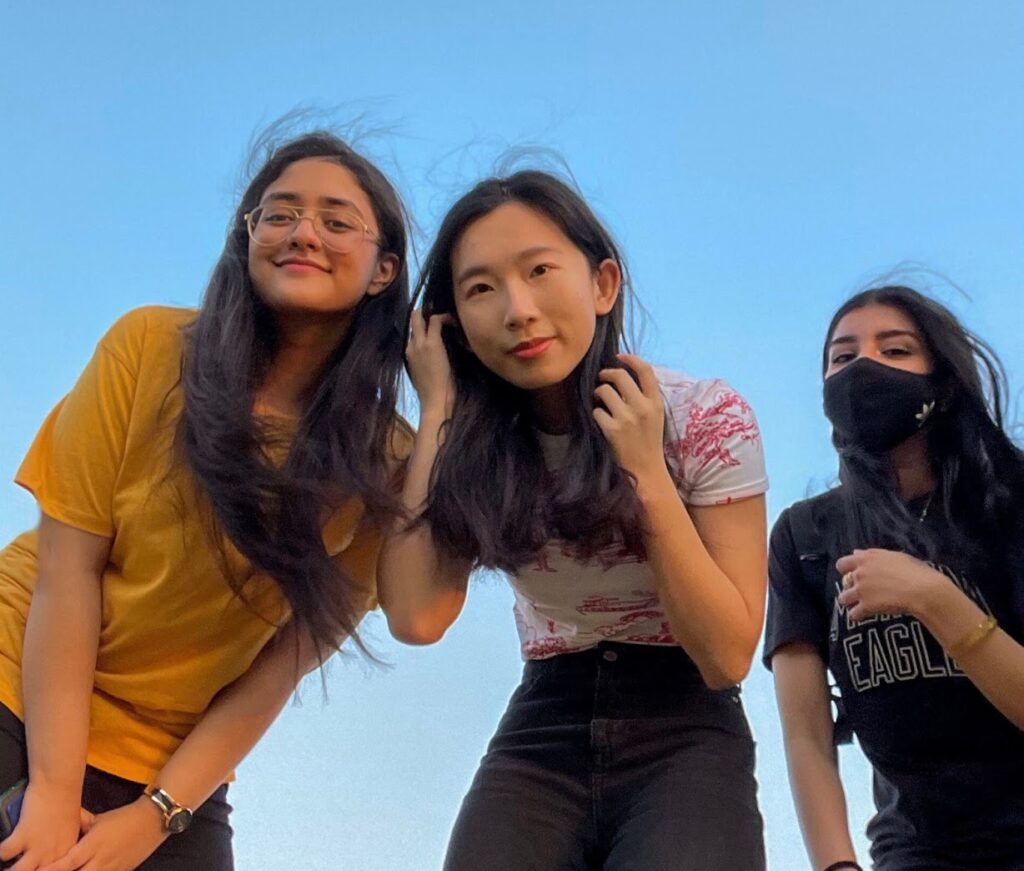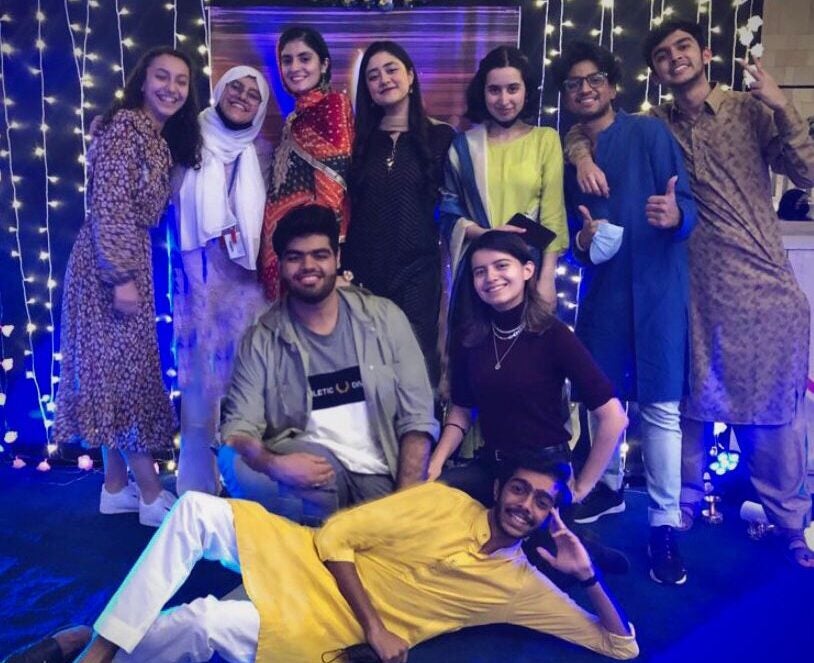 My name is Areesha and I am a first-year student from Pakistan. My journey at Georgetown has been incredible because of the amazing people I have met here. In just a few months, I have made priceless friendships. We have shared many adventures together, including going to the beach, attending cultural events, and going to just about every café in the city. I am grateful for my friends and I am excited to make many more memories with them in the upcoming years.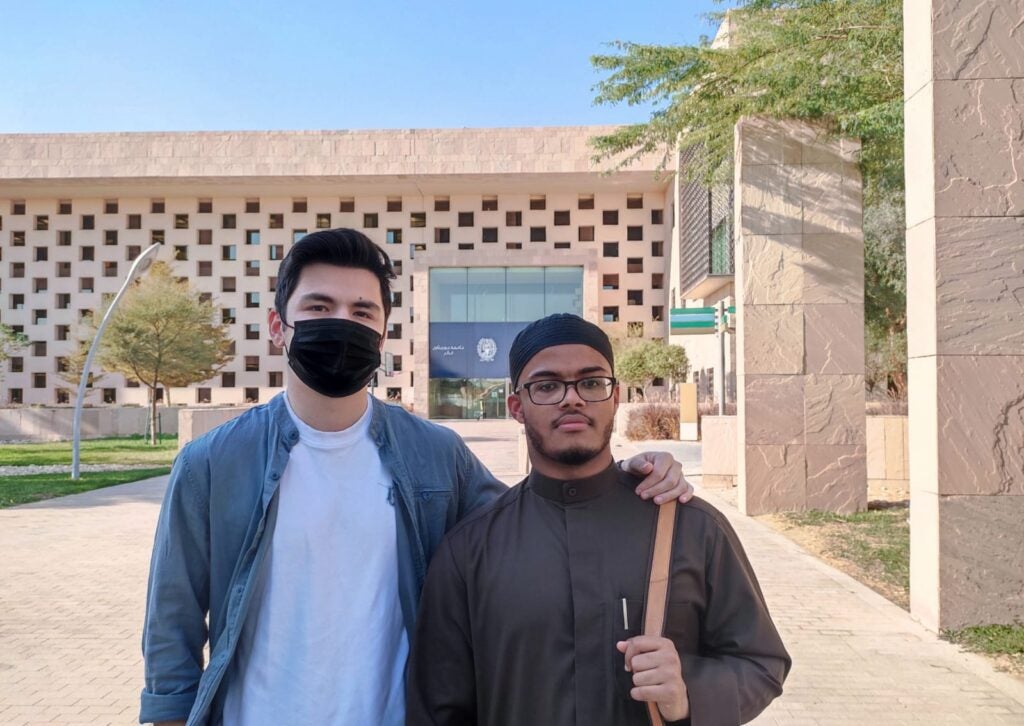 Merhaba!
I am Muhammad and I am a junior from the United States. What I appreciate most about Georgetown's diverse community is that it allows you to make friends with people from very different cultures. Like this photo with my buddy from Uzbekistan! One of many such friendships on our campus of over 63 nationalities!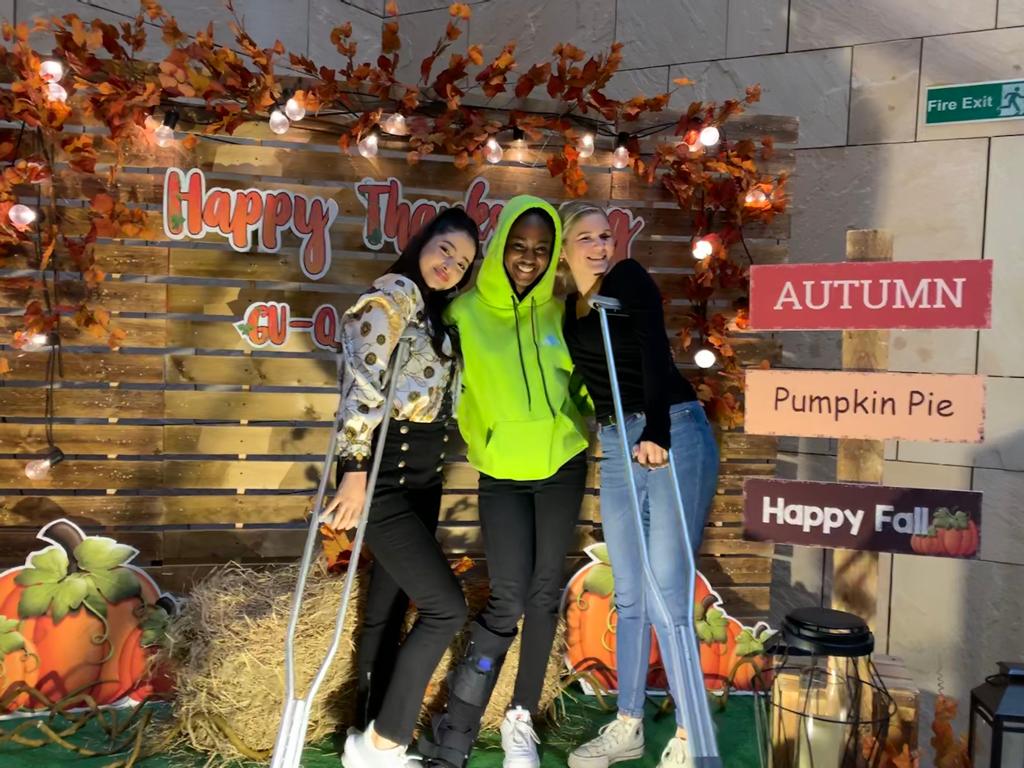 Hi!
My name is Kamilah and I am a senior from Nigeria. I met my two closest friends in my first year. Looking back four years later, it's crazy to see how much our friendship has blossomed. My friends have been there with me through my brightest moments. And they have been there for me when I needed them. True friends are not easy to come by, but I've been lucky enough to have some amazing ones in my life. These ladies are some of the kindest, sweetest, and most caring people I know. As we near the end of our college journey, I know that no matter where life takes us, our bond will always remain strong. They are my sisters for life!
Hello!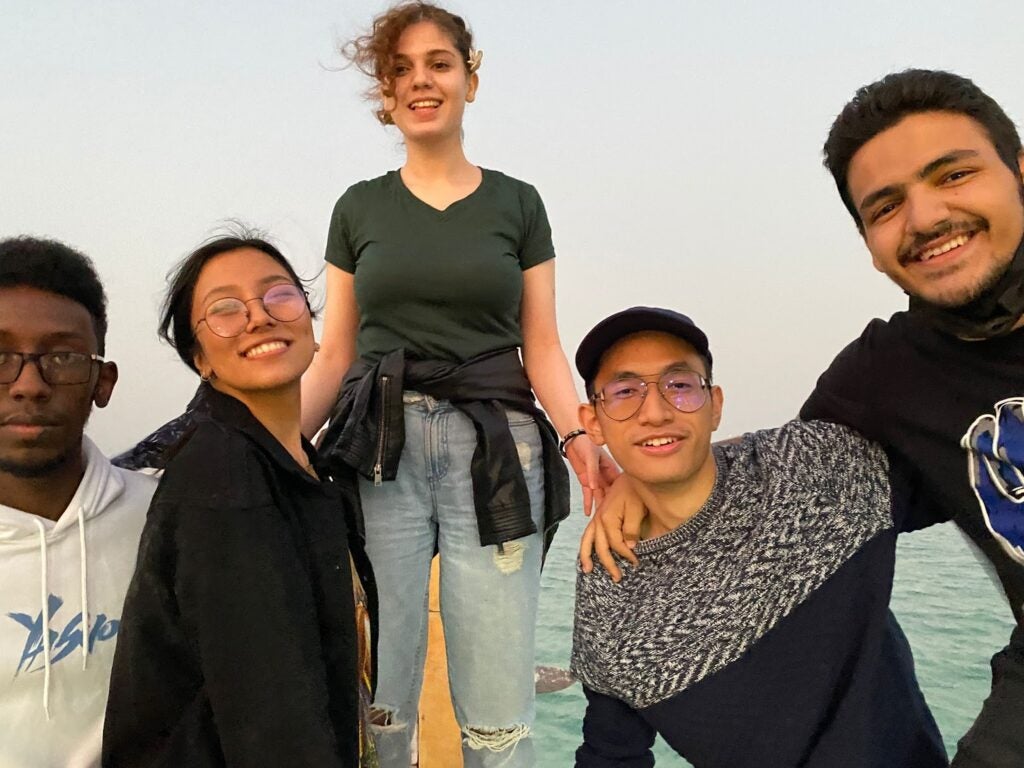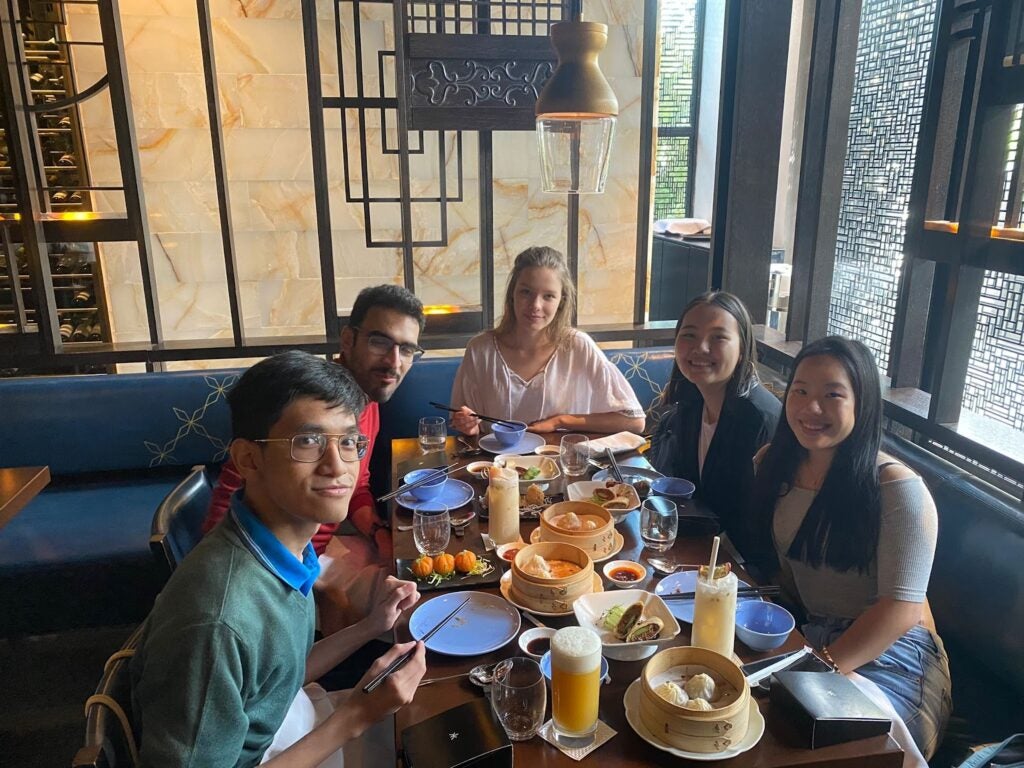 My name is Carlo and I am a sophomore from the Philippines. During the pandemic, I became accustomed to seeing people on zoom screens and group chats, but I was excited and nervous about making new friends in person. The connections that I made with other students virtually blossomed into beautiful friendships. I quickly found people who have similar interests as I do, and we have spent a lot of time engaging in the activities that we love. I feel welcomed and cared for by my friends. I had my birthday a few weeks ago and my friends planned an awesome surprise lunch for me. Little things like that make me realize how thoughtful my friends are and how lucky I am to have them!
These testimonials are so heartwarming! Remember when I told you Georgetown friends are forever? MK Harb, Assistant Director of Admissions, with whom I work, once told me that his closest friends are from GUQ, and he's a 2014 graduate of GU-Q! This goes to show that our Hoya bond transcends the four years we spend here, and spills over into our alumni years and beyond. Isn't that beautiful?
Now, this conversation doesn't end here. You know that I love hearing from you all and I want to know about your friends and how they impact your life. Send pictures and messages about your buddies to our @desert.hoya page. Perhaps leave a sweet surprise message for them or share a story of how you became pals and I will share these on my story and tag you.
Until next time, keep well my friends.
---
"The posts and comments on this blog are the views and opinions of the author(s). Posts and comments are the sole responsibility of the authors. They are not approved or endorsed by Georgetown University in Qatar, or Georgetown University and do not represent the views, opinions or policies of the University. "