Catching Up: Academia, Adventures, and Community Connections
Hello Friends,
It's been a while since we last connected, and I must admit, I've missed sharing my experiences with you. The past semester has been a whirlwind of adventures, both on and off campus. As I sit here reflecting on the memories, I can't help but wonder how you've been and what incredible stories you might have to share. Remember to connect with me on the Desert Hoya, and let's foster a sense of community by exchanging tales of our recent endeavors.
I will start by saying that the last few months have been nothing short of extraordinary. From academic pursuits to personal growth, the semester has been a transformative period for me. Let me take you through a few highlights:
Major Declaration:
Drum rolls, please. I am officially an international politics major (IPOL)! IPOL allowed me to delve into fascinating subjects, from global security issues to international law. My major has expanded my knowledge and challenged my perspective. I took a few high-level classes, such as African Political Economy, which enriched my socioeconomic understanding of my home continent. I also discovered new authors, debated complex theories, and engaged in thought-provoking discussions with fellow classmates. I can confidently say that choosing this major has been one of the best choices of my academic career.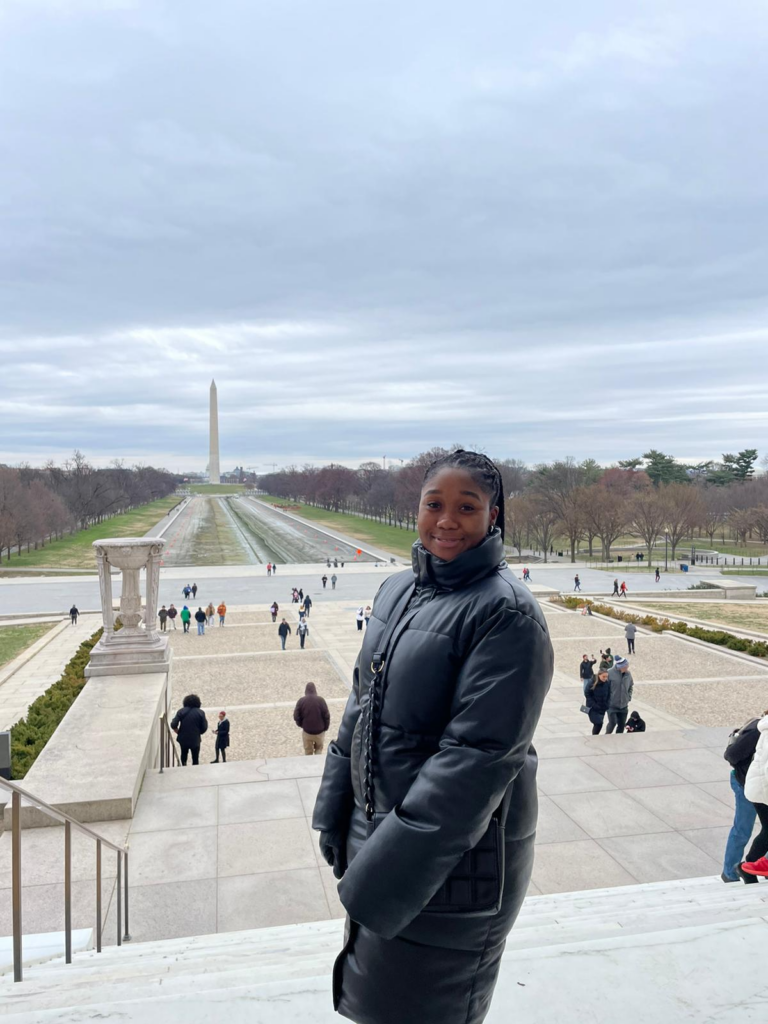 Leadership:
During the spring semester, I had the opportunity to go to Georgetown University's D.C. campus for the Women as Change Makers Conference. The program fostered a supportive environment for aspiring female changemakers on our Doha and D.C. campuses to learn, connect, and collaborate. The conference had many thought-provoking keynote speeches delivered by accomplished women leaders who have made significant contributions in their respective fields. My most memorable interaction was with Rev. Kelly Brown Douglas, Ph.D., who spoke about the importance of using faith and religion to fight for social justice. What was extra special about Rev. Brown Douglas is that her books and speeches have been one of the seminal texts for my theology class. I was honored to engage with her and ask her questions about what she had written. I also had the incredible opportunity to explore Washington, D.C., with its gorgeous museums and its student-centered café culture. And guess what, I attended a late-night basketball game between Georgetown and Providence at Capital One Arena. I cheered for our Hoyas and waved our blue and gray flag (even though we lost the game).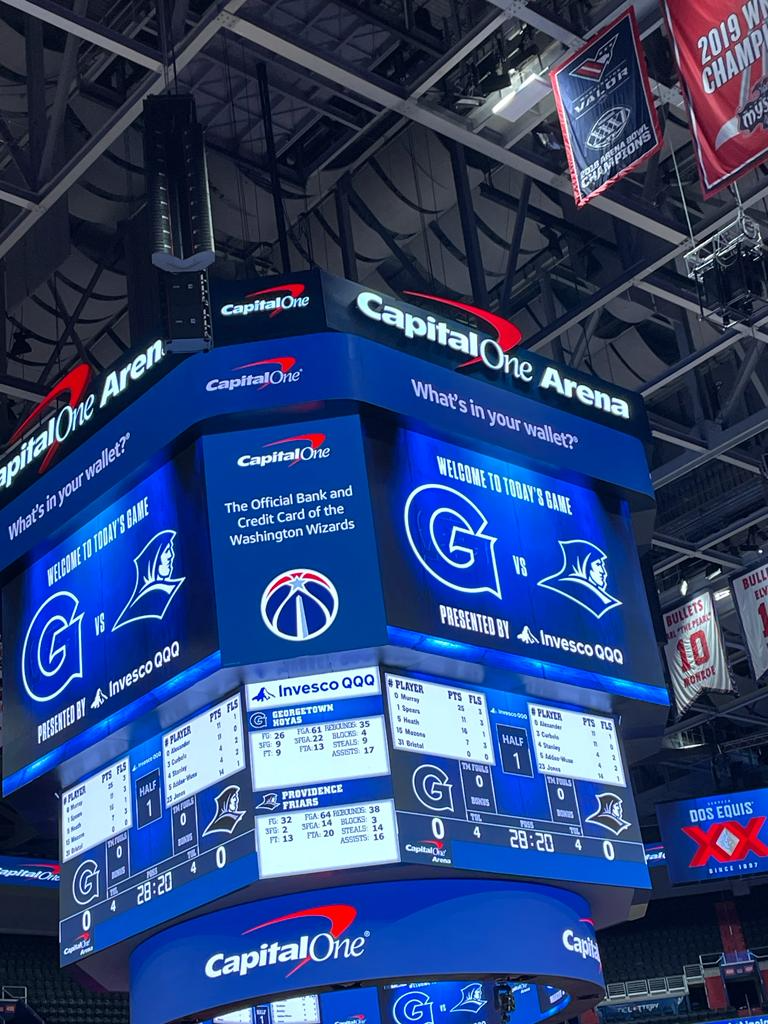 Celebrating Culture:
The highlight of my spring semester, however, has to be the annual African Cultural Night. This event was a student-organized mixer that brought together our vibrant community in celebration of African culture through lively Afrobeat music, engaging trivia, and delicious food. Not only did Georgetown students show up in droves, but the Education City community and the larger Doha student body were represented that night. I emceed the event, and I had a blast! My favorite part of the cultural night was the outfits. People wore vibrant colors, intricate patterns, and traditional attire representing their cultural origins. Each outfit told a unique story, showcasing the rich heritage of African nations and reflecting the pride and joy of those who wore them. Our students got to experience and appreciate African heritage, build cross-cultural connections, and create wholesome memories. And for me, this is a big part of what Georgetown is about.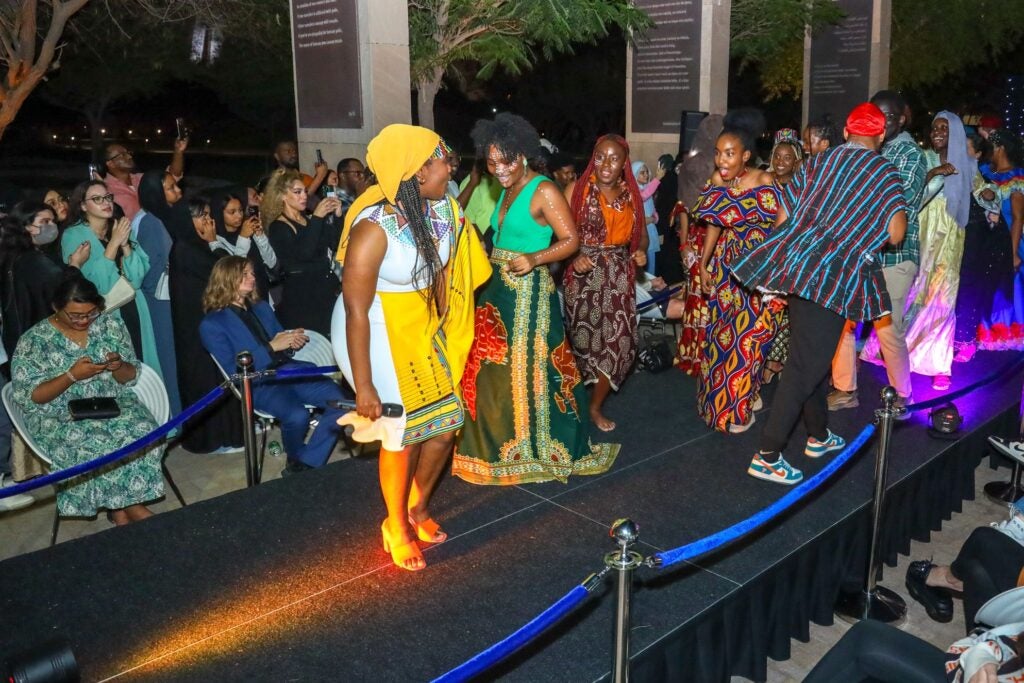 What It's Also About:
University life is not just academics, extracurriculars, and travel; it's also a time for personal growth and self-discovery. Over the last few months, I made new friends, learned new hobbies, and nurtured my passions. I have been intentional about my free time, and learning how to relax (an important asset to have as a GU-Q student). And guess what, I learned how to bake! Baking has become a way for me to bond with friends, de-stress from academic commitments, and learn how to be patient as I eagerly wait to see my dough blossom into cookies. Though I am not not going to lie, I did set off a few fire alarms here and there and forgot to add sugar to my brownie dough! Despite all these setbacks, I am proud to say that I am still a half-decent baker. Who knows, perhaps one day I will open the biggest bakery serving sugar-free brownies in Doha.
As the semester is now over, I can't help but feel grateful for the wholesome experiences and connections that I had in the last few months. From academic pursuits to travel adventures, each moment has contributed to my personal growth and understanding of the world. I look forward to reconnecting with you all on the Desert Hoya and discovering the incredible journeys you've embarked upon.
Until then, take care, and keep exploring!
Yours,
Michelle