Small States Funded Research
Managing National Security Risk during and after the Blockade: Strategic Challenges and Opportunities for Qatar's Energy Sector
This multi-year research project funded by the Qatar National Research Fund (NPRP12S-0210-190067) examines the challenges and opportunities that Qatar's energy sector has encountered in managing national security risk since the start of the blockade launched against it in June 2017 and how the evolving strategic environment will result in new challenges and opportunities in the future. No such comprehensive study of the Qatari energy sector currently exists. This project is focused on policy-driven research that contributes to the achievement of the outcomes set down in the Qatar National Vision 2030. Steeped in a commitment to applied social science research and rigorous analytical analysis, the project covers five key research themes:
The energy-strategy nexus
Protecting Qatar's international energy asset investments
Qatar's energy-security relations with China, Japan and South Korea
Qatar's energy-security relations with the United States, United Kingdom and Russia
Qatar's energy-security relations with Turkey and Iran
Investigators
Led by Rory Miller, with Fahad Al-Marri serving as Principal Investigator (PI), the project includes two PIs from Hamad bin Khalifa University (HBKU), as well as one each from the University of Warwick (United Kingdom), and Sakarya University (Turkey). 
Project End-Users
The Amiri Diwan of the State of Qatar; The Strategic Studies Center of the Qatari Armed Forces, Ministry of Defense; QatarEnergy; and The Abdullah Bin Hamad Al-Attiyah International Foundation for Energy and Sustainable Development.
Small States as Maritime Powers
Dr. Miller and Dr. Al-Marri serve as PIs on this interdisciplinary research project led by faculty at the War Studies department at King's College London. The project focuses on how small states, states with limited material capabilities but stakes in shaping the order at sea, seek to strike a balance between their naval interests and their maritime security interests. It examines how small states in different maritime theatres view problems of order at sea, and seek to mobilize material and normative resources to address them. In doing so, the project casts the spotlight on a largely underexplored group of actors – Small Maritime Powers (SMPs) – and explains why their perspectives matter. These issues are addressed by 20 scholars from 17 institutions covering 13 Oceans and Seas. Dr. Miller and Dr. Al-Marri contribute to this project by covering the issue of Qatar as a Small Maritime Power.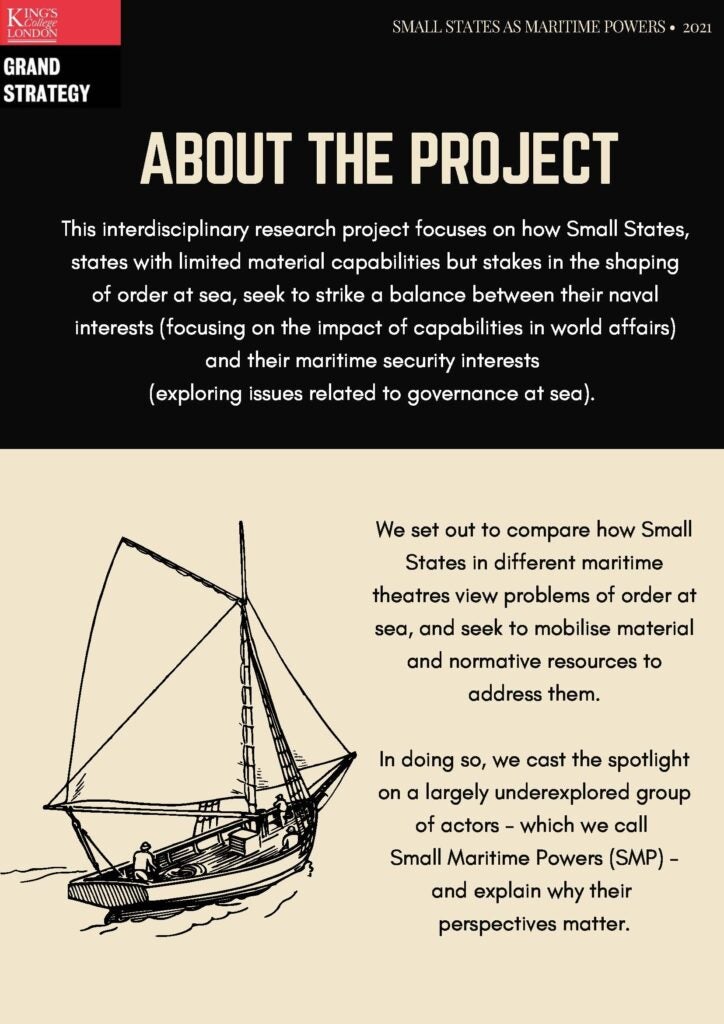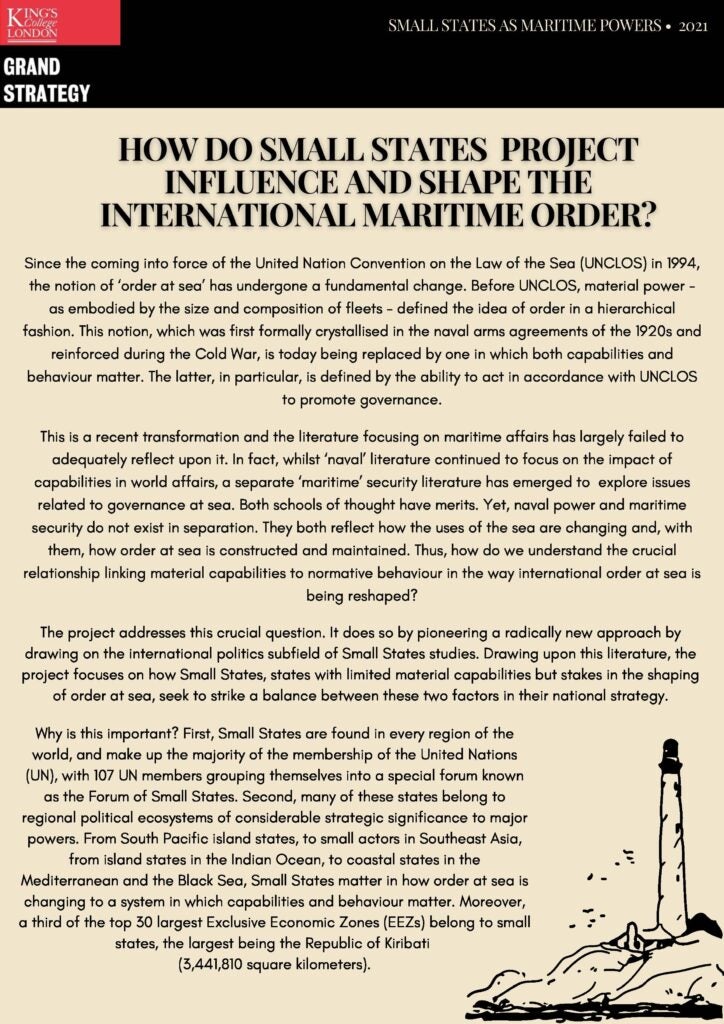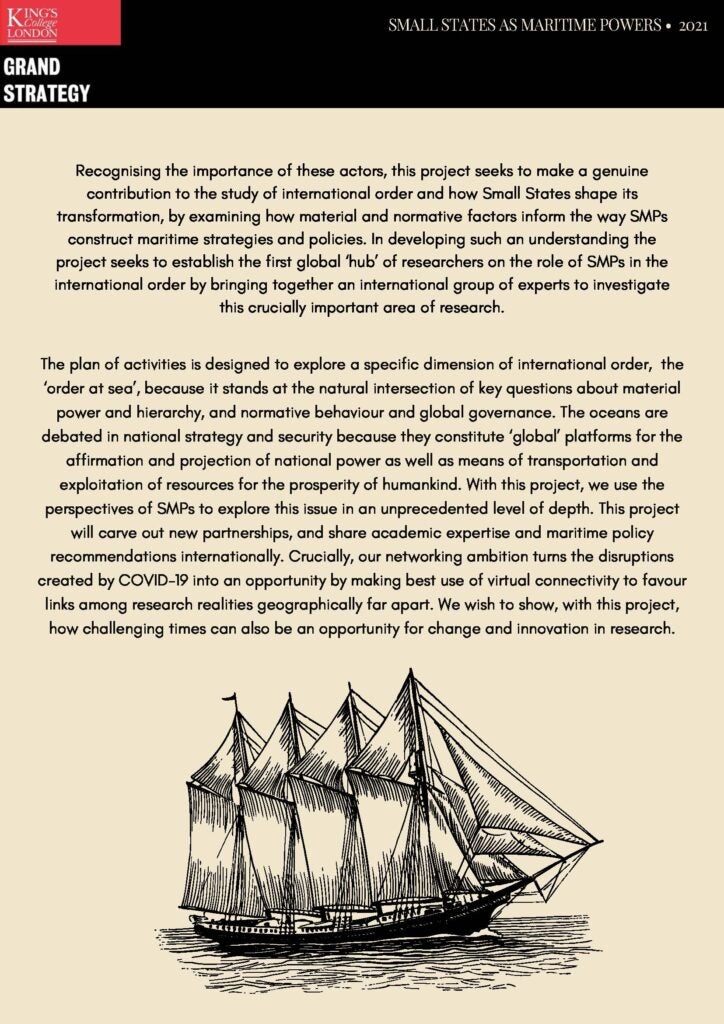 See Publications
Our experts and collaborators have published a number of books and journal articles on the policy, economics, security concerns relevant to small states.
Contact Us
We are interested in engaging with other researchers, businesses, non-profits, and government entities around the interests of Small States. If you would like to learn more about our work, propose a research area, participate in a project, or plan an event with our experts, please contact us.