Small States Teaching
Small States in the International System
This course is designed to provide students with an understanding of the role of small states in the regional and international systems, with a particular emphasis on the economic, strategic and institutional challenges and opportunities that small states face. It comprises five stand-alone but overlapping sections:
Small states and the international system
Small states as foreign policy actors
Small states and national resources
Small states and security alliances
Small states and regional and multilateral organizations. In doing so, the focus will be on a range of case studies from all over the world
Qatar, Energy Security and Strategic Planning
Linked to our multi-year QNRF-funded research project, this seminar's goal is to offer a novel and in-depth exploration of how Qatar in particular, and other major energy players more generally, use their energy capabilities and resources as instruments of power that enable them to address the contemporary security, economic and environmental challenges and opportunities that they face and facilitate them in achieving their national strategic priorities. The seminar consists of a mix of lectures, discussions and presentations by a range of guest speakers – both scholars, experts from the policy world and practitioners.
News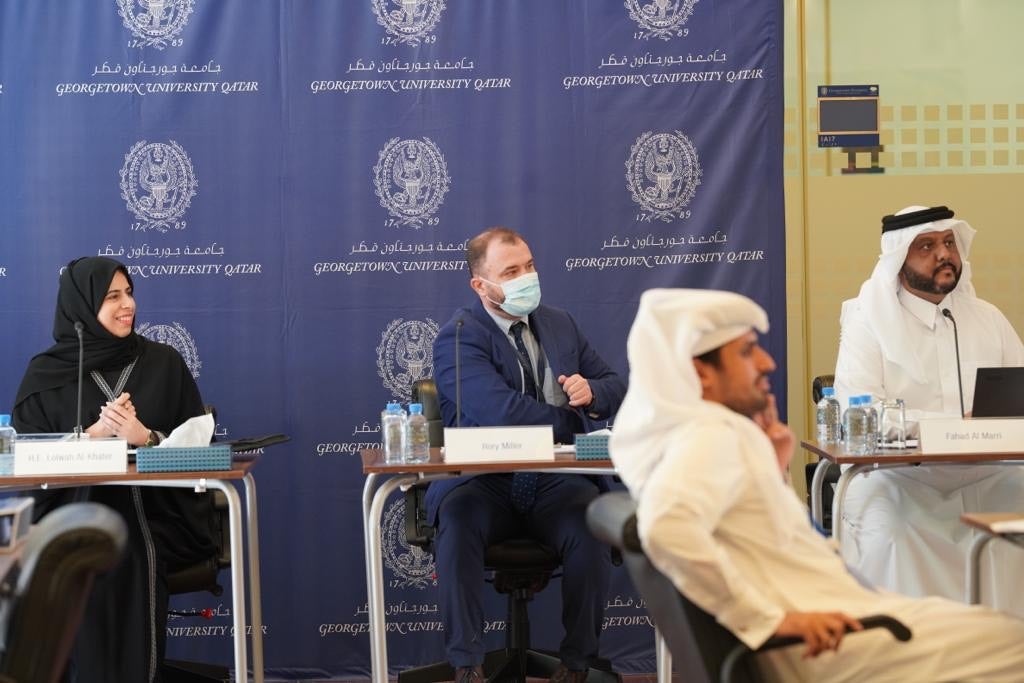 EMDIA students gain valuable classroom engagement with H.E. Lolwah Al-Khater, Assistant Foreign Minister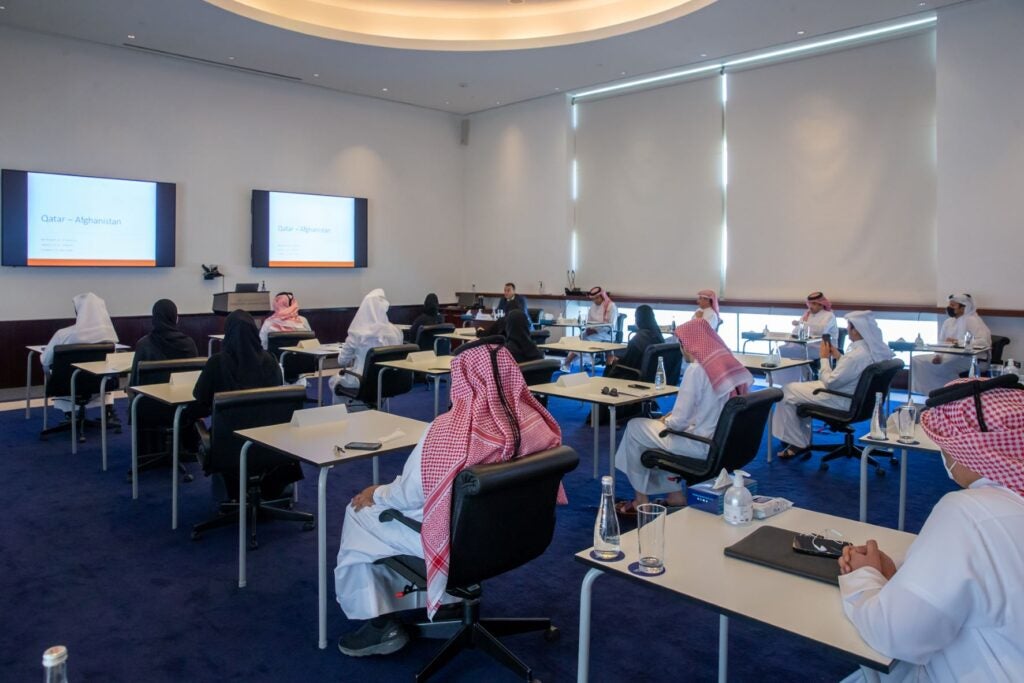 Qatari Diplomats in Georgetown degree program gain insights through dialogue
External Engagement
Students taking classes about small states also benefit from the Small States Security Dialogue which brings high level senior officials from Qatar and abroad to engage with students.