Georgetown Pre-College Summer Program (GPS)
Preparing for the challenges of university life starts now. Georgetown University in Qatar (GU-Q) is proud to offer an uniquely inclusive preparatory program for local students in Qatar who seek a competitive edge in the university application process during their final years of high school.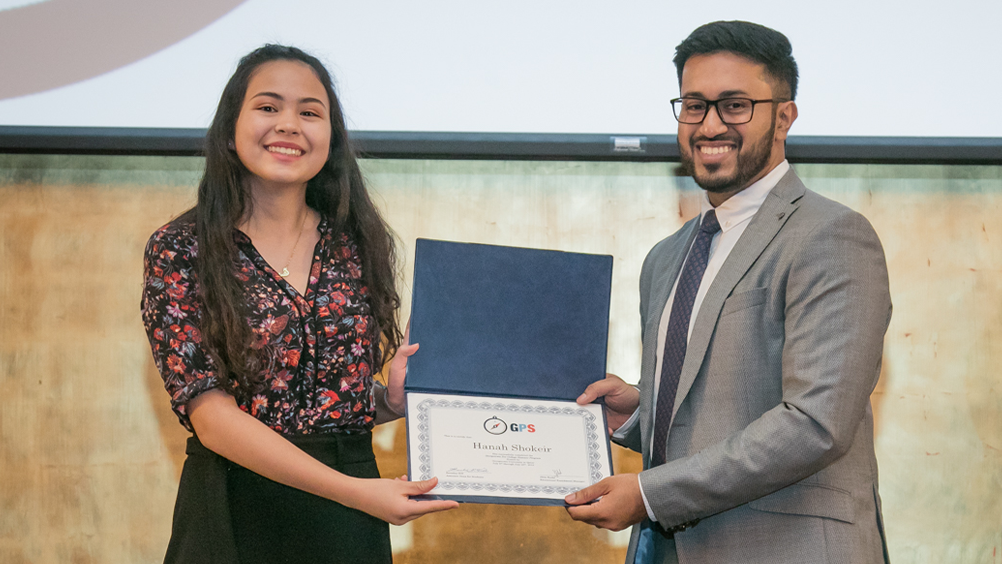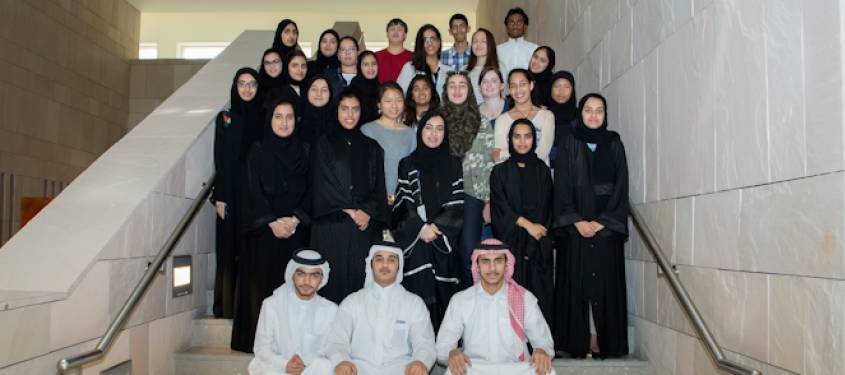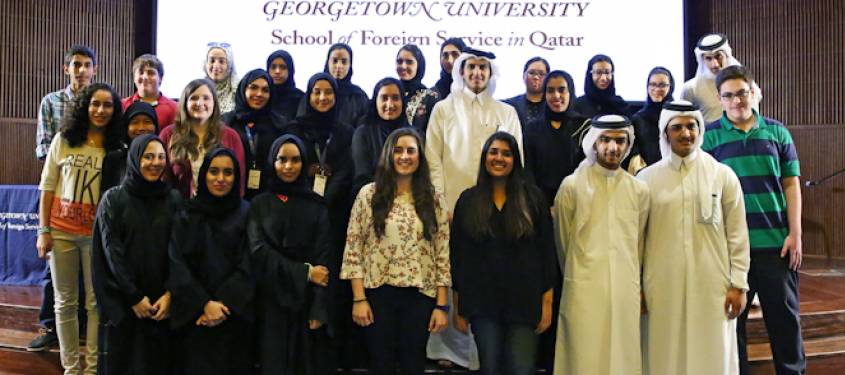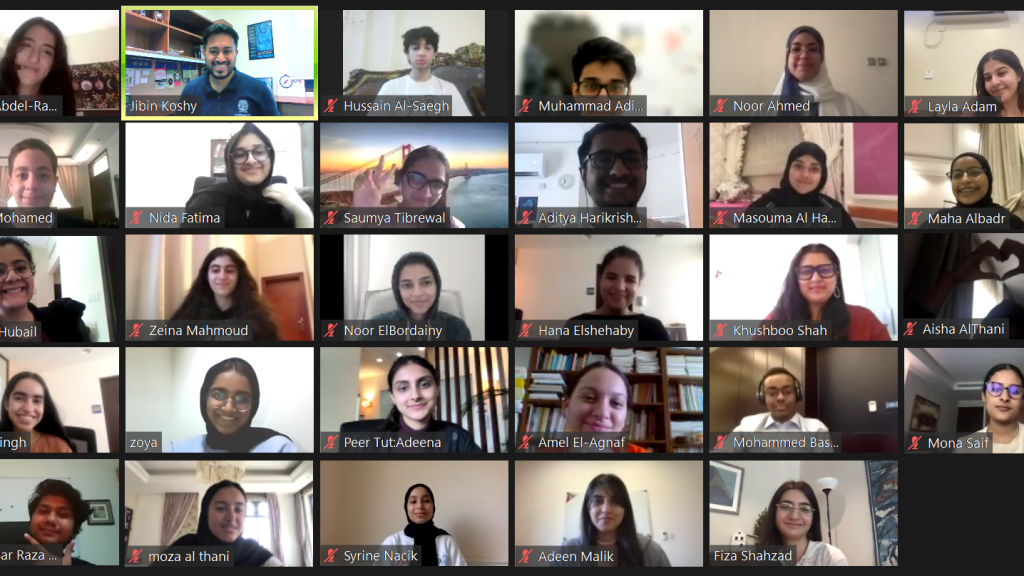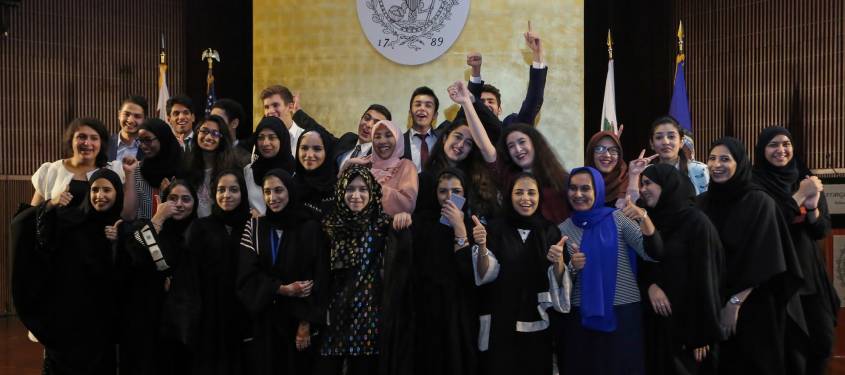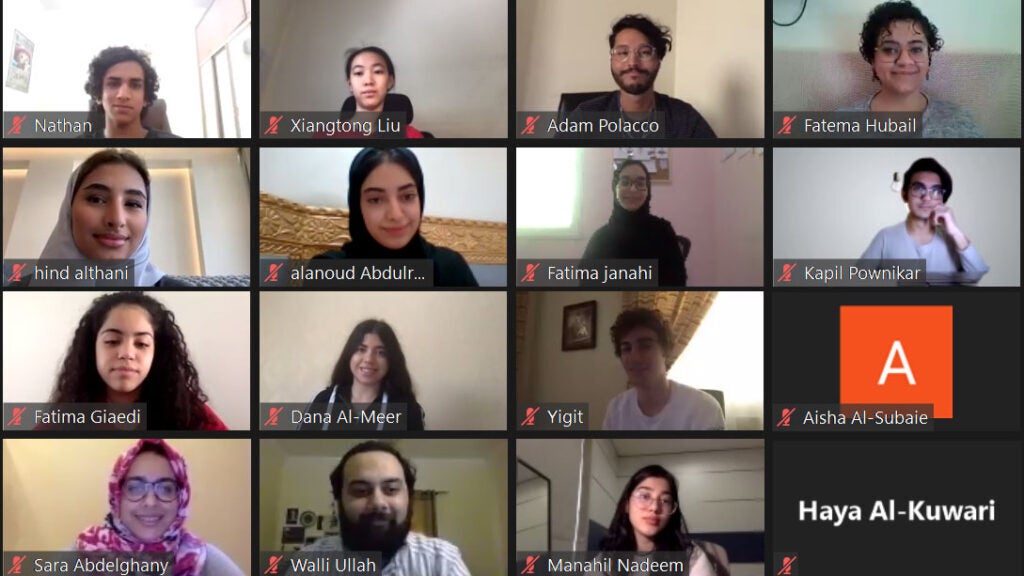 The next GPS program will be offered in-person from July 9 – 27, 2023. Click HERE to apply!
The deadline for application is 15 May.
About the Program
The Georgetown Pre-College Summer (GPS) Program features three weeks of full-time classes taught completely in an English-speaking, coeducational setting. Students will gain valuable experience developing and practicing the academic and personal skills necessary for university-level success.
Experience university life with daily classes in:
English –  improve critical reading, writing, and presentation skills
Introduction to International Relations –  apply theories of political science to global topics such as poverty, the environment, economics, security, and ethics.
World Geography – understand the fundamental forces that shape the world and the effects of this geography on human behavior.
Global Politics – learn about the four majors at GU-Q: International History, International Economics, International Politics, and Culture & Politics.   
SAT & ACT Preparation-Daily classes delivered through an internationally recognized test-preparation organization provide students with tools proven to increase SAT & ACT scores. The superior test results make GPS participants more competitive university applicants, and the skills taught by expert instructors prepare GPS participants to be more capable university students.
Eligibility
GPS gives preference to applicants who meet the following criteria:
Good academic standing
Solid command of the English language*
GPA of 3.0/B and/or overall average of 80% or better
Qatar national or resident
Entering last two years of secondary school
Tuition Costs
The total tuition fee of GPS for Summer 2023 is QR 3,700  which includes four courses taught by qualified Georgetown University graduates, SAT/ACT courses taught by certified ScorePlus instructors, and formative co-curricular sessions led by peer tutors who are current students at Georgetown University. Students will also be provided lunch on all days.
---
Find Out More!
---
Learn about previous editions of the GPS Program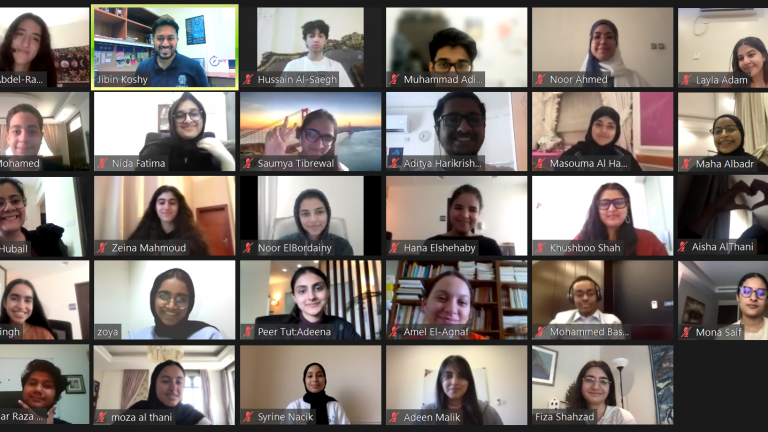 Summer 2021
"This has been a one-of-a-kind experience. The best part about this program were the peer tutors and instructors. They were all very friendly, helpful and cooperative to say the least. They assisted me throughout the program and cleared any doubts I had, whether it be about the assignments or university life in general." -Participant Nida Fatima, high school senior
Summer 2020
"The GPS program is an extremely interesting and useful experience as I got to learn about various fascinating topics. The expert instructors have inspired me not only to join their field of study but also to be a professor in the future. Furthermore, through the exposure to different sessions and activities within the program I got the chance to discover my hidden skills and improve others such as critical reading and writing." -Suhaim Hamad Al-Thani, high school participant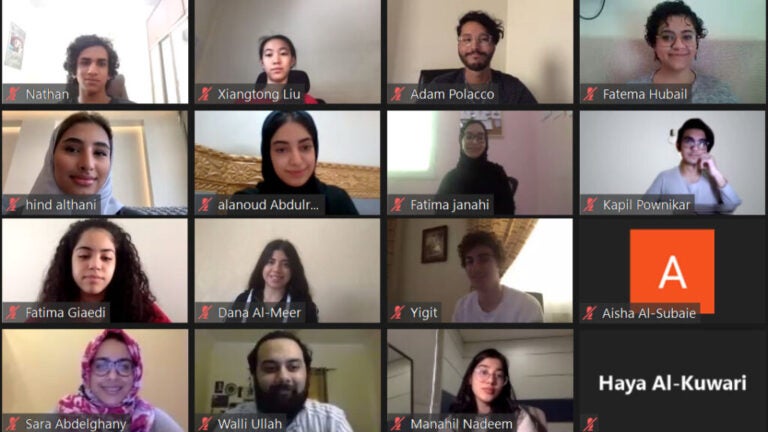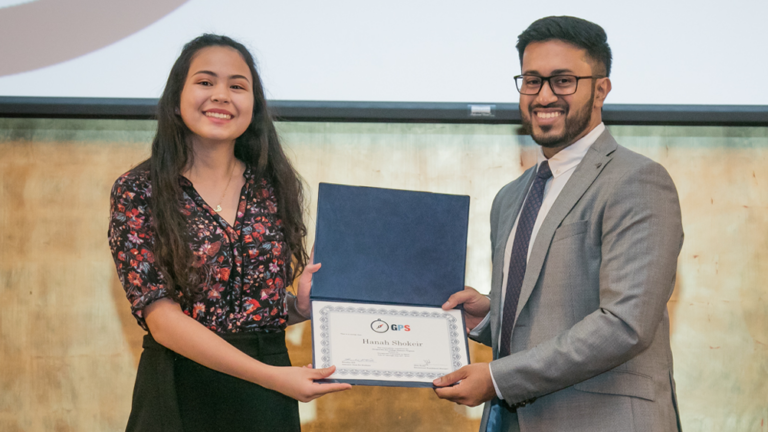 Summer 2019
"The class offerings are really diverse. The subjects are applied to the real world, so we study game theory in math for example, and economics, which is not offered in many High Schools here. Also, I really learned to research here from writing a thesis to finding information, we've gotten a lot of personal attention and care."-Hanah Shokeir, year 12 student at Doha College
Summer 2018
"I wanted to know what university feels like, I wanted to know what the environment is like so that when I do get into university, I won't struggle. I didn't expect to gain as much knowledge or experience from the program as I actually did. The course load, the instructors, the peers… it was a wonderful experience." -GPS participant Abubakr Mohamed